How Often Should My Business Perform a Full Web Accessibility Audit?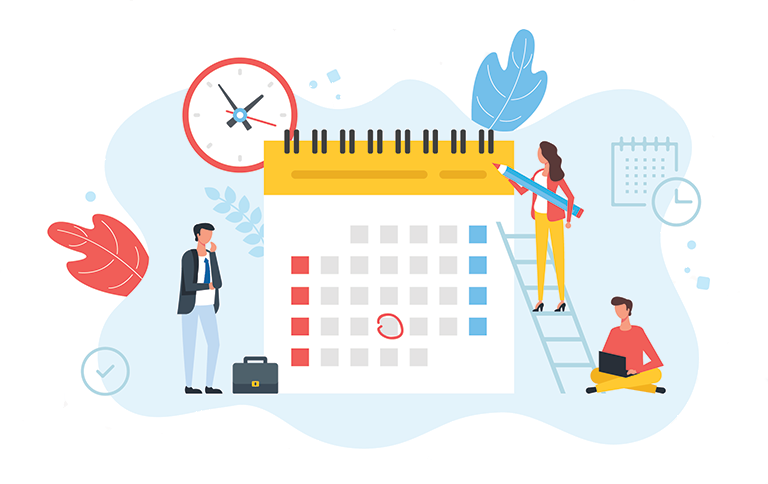 Website accessibility is a continuous process. How often you complete a full website accessibility audit depends on how often you update your website. At minimum, we recommend completing a full website accessibility audit at least once a year. If your website remains mostly static with minimal changes to content and little to no functionality updates, then annually may suffice.
However, if you update your website often (daily, weekly, monthly) as most successful business websites are, more frequent accessibility audits will be necessary. If your website updates include more than content-only updates, we recommend considering an option such as on-demand accessibility consulting.
Types of website updates
To help you decide the best web accessibility strategy for your business, consider the types of updates you regularly perform. This will determine how often your website needs a full accessibility audit or if accessibility consulting is the best option.
Content-only update
Content-only updates include updates to only the text or images of a page. Adding or removing a paragraph, line of text, or updating a link would be an example of a content-only update. Blog or news posts that include only text and decorative images, would also be content-only updates.
Content-only updates do not alter a web page's layout or functionality. The following elements typically remain the same as the rest of the website:
Navigation structure
Heading structure
Color combinations
Footer structure
If most of your updates are content-only and your web development teams consists of accessibility trained developers and managers who understand how to create an accessible website, we recommend scheduling an annual audit.
Functionality updates (modules, widgets, etc.)
In an ongoing effort to keep your website up-to-date with new functionality, adding or improving modules, widgets, apps, and extensions are examples of updates that require accessibility testing more often than annually. Here are a few examples that we would consider a functionality update:
You discover a new app or extension that displays an Instagram photo gallery. The photos dynamically add to your website each time you post on Instagram. The photos look great visually. However, accessibility testing, including testing with disabled persons, is needed to determine if everyone can see and understand the details of the images.
Your marketing team decides to add a survey widget to collect information about your prospective clients. The widget uses various form elements such as input fields, radio buttons, checkboxes, and select drop downs. Each of the form elements need to be tested to ensure that everyone, regardless of their abilities, can successfully complete the survey.
You decide to capture leads with a new interactive chat widget. The widget displays at the bottom of each page and occasionally opens or has a visual change to notify users of its presence. Accessibility testing will ensure that all users are notified and can interact with the new chat widget.
The functionality updates listed here are a few of the most common that we notice our clients adding to their websites, but there are many other examples of functionally updates that would necessitate an accessibility audit. If you add functionality to only one page, it's possible that auditing only that page is enough.
We recommend that you audit the new functionality before releasing it to your live website. This will ensure that your website remains accessible at all times. It would be very unfortunate to advertise a great new functionality only to drive traffic to an inaccessible website.
We've posted free resources to help you learn and apply web accessibility into your workflow.
How web accessibility benefits business owners
If you are a business owner, you may be familiar with the term bounce rate. The bounce rate of a website is the rate of how long users stay on a website. Unlike conversion rates that we want to be high, our goal is to have a lower bounce rate. The lower the bounce rate, the longer people are staying on the website.
On the contrary, a higher bounce rate indicates a poorly constructed site. A website that ignores the importance of accessibility and lacks necessary elements would be considered a poorly constructed site. A poorly constructed website includes things like non-responsive design, lack of color contrast, and missing form labels.
Our goal is to keep people on our website longer so that they discover more reasons why they should choose us over our competitors. A study found that 71% of disabled web users will leave a website when it is not accessible. This is a large enough percentage to have a significant impact against the overall bounce rate. Business owners must prioritize web accessibility to avoid potential loss of customers.
How web accessibility benefits developers and Google
If your web developer argues that web accessibility does not benefit them, then it may be time to find a new developer as it is just undeniable how vital web accessibility for developers is, especially nowadays. Developers aim to create high quality websites and know that the cleaner the code is, the faster their websites will run. If a website's load time is slow or a website fails to rank high in search results, the development team is responsible. Cleaner code means faster, high quality code. Semantically correct code is cleaner code. Accessible code is semantically correct. This means that code is written according to specifications. HTML elements (code) have semantic meaning. Developers optimize a website's accessibility and performance by using code as it is intended.
Aside from having fewer bugs and making a website load faster, semantic code also helps search engines such as Google and Bing to index the content and achieve higher search rankings. For example, let's say that a web page is about comparing web development platforms such as WordPress and Shopify. The page visually uses headings to organize its content. The code of the page uses paragraph tags with classes (used for targeting styles) to create the visual appearance of headings like this:
Template updates
Updating a page or site template is similar to creating a new website and always requires accessibility testing. The majority of a website's accessibility lies in the HTML page structure repeated on multiple pages. Contrary to content-only updates which keep the same navigation, heading, and footer structure, template updates will typically change the structure of these sections.
We recommend including accessibility testing throughout the template design and development process. This ensures that you do not have to restructure your new templates after they are live on your website. Of course, this is also where accessibility training is highly beneficial for your entire website team.
Design updates
Whether for SEO purposes or rebranding, design updates will also constitute the need for accessibility testing. Here are a few design elements to consider testing for accessibility:
Color contrast plays an important role in web accessibility. While logos do not need to pass color contrast requirements (although, if you are rebranding, why would you want to limit who can actually see your logo), how you use the new branding colors throughout your website needs evaluation.
HTML heading structure needs to remain intact when updating the font styles and sizes for headings.
Link accessibility includes both the visual appearance of links and the HTML structure. Consider accessibility when deciding to use text-decorations or other decorative elements to distinguish links.
Using only accessibility trained designers who understand web accessibility standards will greatly decrease the amount of time and money spent on accessibility repairs.
On-demand accessibility
We understand that web development teams often have just a quick question or need a little extra guidance. Project deadlines may not allow extra time to procure a new accessibility agreement for this type of quick guidance. We also understand that it is often difficult for developers to pause development in the middle of writing code while they wait for accessibility guidance.
Be Accessible offers an on-demand accessibility consulting package. This option works best for businesses who have already completed a full manual website accessibility audit. On-demand consulting ensures accessibility and compliance remain intact with each and every update. This service provides convenience, speed, and simplicity so that your business consistently meets and keeps accessibility standards.
How does it work?
Our on-demand accessibility service is a consulting service that enables website and document accessibility teams constant access to accessibility experts. Our experts will respond to inquiries within 24 hours with detailed instructions and guidance. The guidance allows you to accessibly create or repair your digital assets. If needed, we will also schedule live video sessions or phone calls to discuss elements in more detail.
To secure our on-demand accessibility services, businesses purchase consulting hours in three hour increments. Use consulting hours any time in a 12 month period and provide a 24 hour response time for each inquiry. We will assign your team a consultant dedicated to your project(s). Your personal accessibility consultant will be familiar with your project. This allows us to minimize our time and maximize resources for your benefit.
Keeping a POUR website
Regardless of whether you choose to perform annual, semi-annual, quarterly, or monthly accessibility audits or on-demand accessibility consulting, maintaining a website that is Perceivable, Operable, Understandable, and Robust involves consistent effort. The most important step that your business can take to ensure an inclusive accessible website is to start now. Prioritize accessibility, and include it in every phase of your website's design, development, and maintenance.
Contact Us
Please complete all fields.
Recent Posts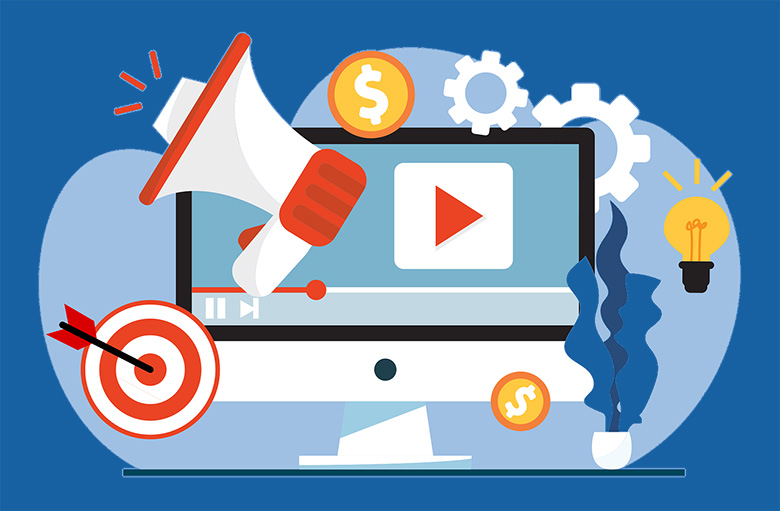 Accessibility in digital marketing: Things marketers should know
Check our guide to make your digital marketing efforts accessible! Unlock the power of web accessibility in marketing ensuring inclusive and user-friendly experiences.
Read more

about Accessibility in digital marketing: Things marketers should know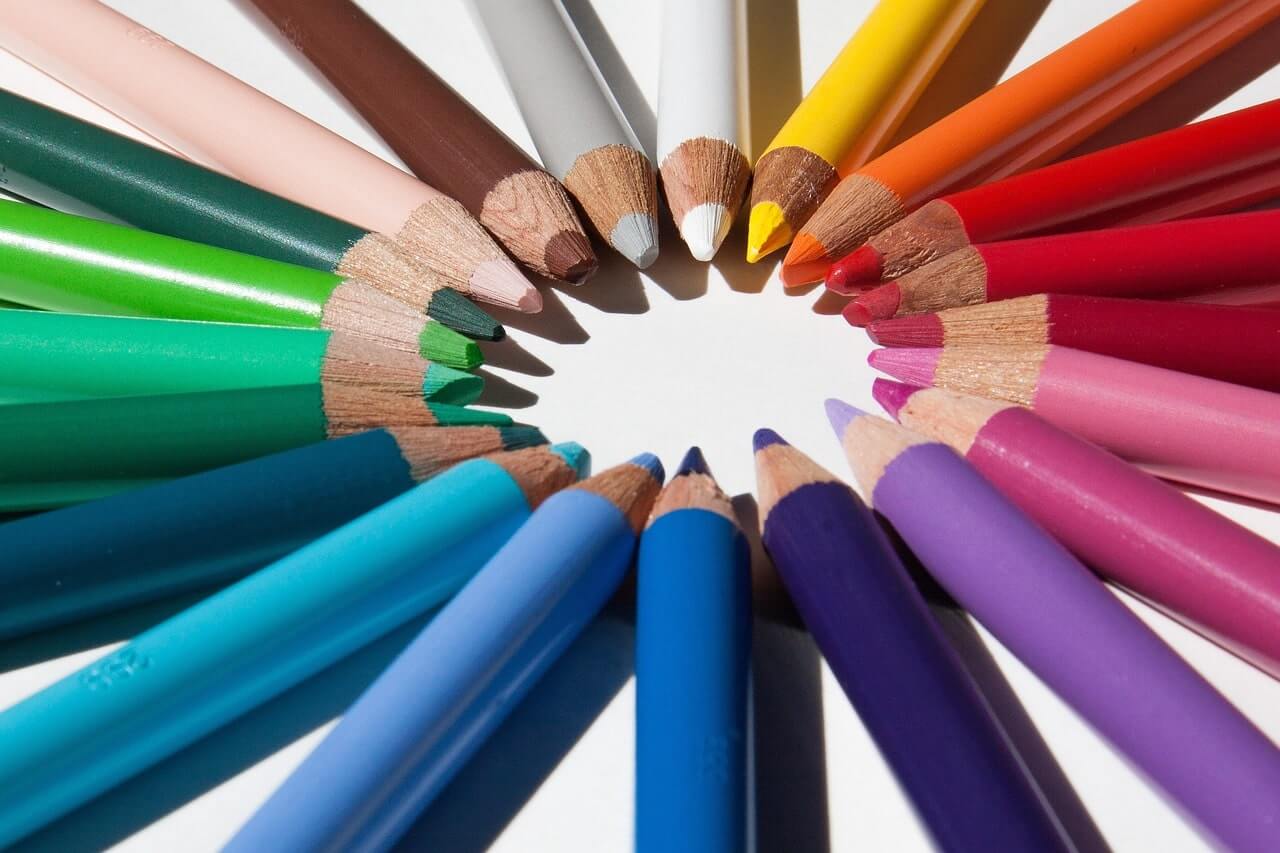 The importance of color contrast in digital accessibility
In order for a website to be ADA compliant, text, user interface (UI) elements, and graphics that convey information must provide sufficient contrast ratios.
Read more

about The importance of color contrast in digital accessibility
Get ready to accelerate your digital accessibility with our automated accessibility testing tool
Ensure WCAG 2.1 AA compliance with our easy to use automated accessibility testing tool that evaluates your code and content helping you achieve an accessible website.
Read more

about Get ready to accelerate your digital accessibility with our automated accessibility testing tool