We Make Websites Accessible
Every user deserves the same access. We'll show you how to open your business to a wider circle by making your website accessible and meeting ADA regulations.
We help organizations create inclusive online experiences and achieve website ADA compliance goals – whether it's a one-person business or a team of developers.
What We Do
Accessibility is about more than complying with any one standard.

Take a multi-faceted approach to ensure your website is accessible and keep it in compliance with the Americans with Disabilities Act (ADA), Section 508 Standards, and the Web Content Accessibility Guidelines (WCAG).
An accessible and ADA compliant website is a key priority for your business
In today's digital world, your website is most often your first impression. All businesses, including commercial, non-profit, educational, and government agencies, depend on website accessibility for success.
Upgrade your website to meet WCAG 2.1 standards and ensure access to everyone, including people with visual, motor, auditory, speech, and cognitive disabilities.
Additional Benefits of Website ADA Compliance
An inclusive and accessible website brings a variety of additional benefits such as:
Higher organic traffic and increased SEO
Improved user experience for everyone
Enhanced brand presence
Reduced legal risk
An accessible website works with a variety of technologies
In order to ensure your website meets ADA compliance and can be viewed by everyone, it must work with a variety of tools called assistive technologies. We'll remove barriers and update your website to allow assistive technologies to interact with your content.
Screen Readers
Screen readers allow low-vision and blind users to hear all of the content of your website. We'll ensure your website provides everything a screen reader needs to voice your content.
Keyboard Navigation
Keyboard navigation is one of the most important aspects of web accessibility. Correct navigation order and focus indicators allow users to navigate a website without a mouse.
Closed Captions
Developed for hearing-impaired people, closed captions are useful in a variety of situations. Ensure your captions are available and accurate. Ask us how we can add your captions for free.
Text-Zoom
Text zoom allows low-vision users to increase only the size of the text up to 200% without the loss of information and minimum scrolling.
We serve a wide range of industries from restaurants to tech companies to financial institutions.
What Our Clients Say
Audit on a custom-built site

The team at Be Accessible provided a great service to our company at a very competitive price. They were thorough in their analysis of our website, and helped provide a practical strategy in accessibility for the future.
I think their organization's flexibility is great for small business clients. Highly recommended.
Barney's Beanery
Audit + Repair on WordPress site

We were referred by our website developer for a comprehensive website compliance review.
The team at Be Accessible did a great job listening, identifying our areas of concern, defining the SOW, and executing the completion of the project.
We can now rest assured we meet all state and federal compliance requirements.
Watermark Home Loans
Watermark Home Loans
Audit on a custom-built site

I really liked working with Be Accessible.
Their scan was very in depth and they had some great ideas of how to address them.
They also provided some valuable tips for testing in the future.
Gold Medal Wine Club
Gold Medal Wine Club
Audit + Repair on WordPress site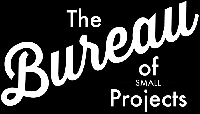 Be Accessible is beyond awesome to work with and really knows their stuff.
My firm works with a lot of industries that need compliance at the highest level and Be Accessible over-delivers.
Bureau of Small Projects
Bureau of Small Projects
Shopify Audit + Repair

Be Accessible was very straight forward and his service was impeccable. I definitely would use them again. His follow up skill was great and I can't thank enough his team to hit the tight deadline I had. Be Accessible helped me out on ADA accessibility for my E-commerce website.
The Plug
We're based in Los Angeles.
Contact Us
You're one step closer to ADA compliance.
All fields are required.