We help corporations and organizations in the UK provide accessible websites. Whether it's a one-person business or a complex team of developers, our comprehensive  accessibility services allow you to meet the baseline of accessibility legislation set by EQA.
Web Accessibility
Auditing
Our accessibility experts perform website accessibility audits that prioritize manual testing. During this first step to an inclusive, accessible website, we manually review each component of the website including
Identifying accessibility barriers

Providing descriptive explanations of each accessibility defect

Providing personalized repair recommendations for each defect
We repair the PDF documents that you link from your website to ensure that they comply with UK web accessibility laws  and are available to the broadest range of users. Our PDF repair service includes
Manually performing accessibility repairs

Repairs on WordPress, Shopify, Joomla!, and other custom platforms

Accessibility verification in each phase and at the completion of the repair project
PDF / Document Accessibility
Remediation
We repair the PDF documents that you link from your website to ensure that they comply with UK web accessibility laws and are available to the broadest range of users. Our PDF repair service includes
Manually performing accessibility repairs

Adding an accessible tagging structure

Verifying accessibility throughout and at the completion of the repair project
Web Accessibility
Training
We know web accessibility and are willing to share our knowledge. Our web accessibility training empowers developers and decision makers with the ability to create and maintain an accessible website. Our training includes
Live instruction by an accessibility expert

Personalized instruction according to the digital accessibility needs of your organisation

Interacting to ensure understanding
In addition to the services listed here, Be Accessible offers website prototype reviews, website accessibility consulting, and document remediation training.
Benefits of an Equality Act 2010 compliant website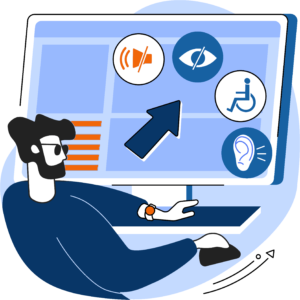 An accessible website enables independence for disabled individuals to navigate, read, and understand web content. As a result, disabled individuals do not have to rely on others to complete daily tasks, perform business transactions, or enjoy entertainment. A UK website that is in compliance with the Equality Act 2010 ensures that everyone enjoys these same privileges.
An accessible website applies universal design which in turn provides your content and services equally to everyone regardless of ability.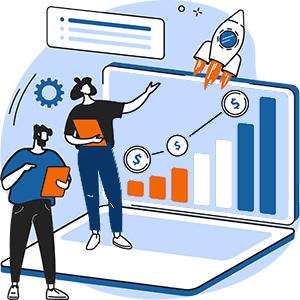 An Equality Act complying website increases search engine optimization (SEO), and as a result, increases market share. The techniques used to create an accessible website experience directly correspond to the techniques used to increase SEO.
For example, elements such as page titles, headings, descriptive alt tags on images, and accessible links are used for both web accessibility and SEO. When you update your website to comply with accessibility, you enjoy the added benefits of increased SEO rankings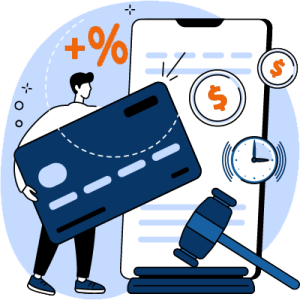 Avoid non-compliance legal action
In addition to discriminating against users with disabilities, corporations/organisations who fail to comply with the UK non-discrimination laws are at risk of legal action. 
The Central Digital and Data Office (CDDO) examines public sector websites and mobile apps each year to check accessibility. If the CDDO determines that your website is not accessible, they will publish the decision which may result in extensive legal fees and loss of reputation.
How we make your business comply with UK web accessibility regulations
As of 23 September 2018, UK public sector body websites and mobile apps are obliged by law to meet accessibility standards. This legal requirement applies to
central government organisations
local government organisations
some charities
other non-government organisations
Additionally, UK organisations offering public services and products and services provided by private businesses are also required to be accessible according to the Equality Act 2010.
An accessible website grants access to all of your web content and functionality to the broadest range of users including users with disabilities. Websites meeting the Equality Act criteria for compliance allows assistive technology such as screen readers to read and present all of the content on each web page.
We test websites according to the Web Content Accessibility Guidelines (WCAG) which is required to ensure compliance and accessibility. Your web accessibility audit will let you know if you are in compliance with the Equality Act 2010, the Disability Discrimination Act 1995 (DDA), and Public Sector Bodies (Websites and Mobile Applications) (No. 2) Accessibility Regulations 2018.
We understand that providing an accessible website is more than just including video captions and alternative (alt) text to images. The following are just a few of the elements that our accessibility team of expert auditors and developers test and repair to ensure that your UK website fully meets accessibility standards and laws.
A semantic heading structure ensures that all users, including screen reader users, understand the structure of the web page.
We will evaluate your heading structure to test for
Presence of HTML headings

Correct use of HTML headings

Heading hierarchy

Accurate descriptions
Website accessibility includes providing sufficient color contrast and correct use of color..
During your accessibility audit, sighted users will test all of the colors on the website to verify
Sufficient color contrast
Correct use of color
Sufficient color contrast for interactive elements (UI controls)
Images add visual aesthetics to a website. Images require alternatives such as alt text to describe their content to screen reader users.
We will view images to verify
Presence of alt text

Accuracy of alt text

Misuse of images of text

Decorative images
Many organisations provide information about their services via PDF documents. Our audit process includes
Document review

Feedback about the documents' accessibility
If needed, Be Accessible will also repair your documents so that they include the accessible tagging structure needed for screen reader users to read the document.
UK Web Accessibility FAQs
What does a WCAG accessibility audit include?

Be Accessible's website accessibility audits include

Manual accessibility testing by an expert auditor
Usability testing by disabled individuals
Automated accessibility testing
Audit report that includes an overall summary of results
Detailed spreadsheet that includes the following for each defect:

Location
WCAG criteria violated
Expected result
Cause of defect
Custom repair recommendation
Screenshots/Video shares
Links to resources to help with repairs
Virtual meeting to discuss findings
Accessibility statement
Repair verification
How can I make my website DDA compliant?

The first step is to obtain your UK website accessibility audit by an experienced auditor. Next, complete the recommended repairs and attend web accessibility training to ensure continued compliance.

You will also need to place an accessibility statement on your website that includes information about any part of your website that does not meet accessibility standards and why. Your accessibility statement should also include instructions on how users can access alternatives to inaccessible content and how to contact you (and the government) to report accessibility barriers.
What's the difference between an Equality Act 2010 compliant website, a DDA compliant website, and a website that is in compliance with the Public Sector Bodies (Websites and Mobile Applications) (No. 2) Accessibility Regulations 2018?

Although there are different regulations that require accessible websites, providing a WCAG compliant website will allow you to comply with all of the requirements. WCAG compliance ensures that your website is perceivable, operable, understandable, and robust. Following WCAG allows you to provide accessible content and reach the broadest range of users possible.
If a UK website is not EQA compliant, what barriers can a user encounter that prevent them from using the content?

Websites that are not compliant with web accessibility standards in the UK will exclude users from accessing content. A few of the barriers and an inaccessible website cause include

Blocking keyboard users from accessing links and form controls
Preventing hearing impaired users from accessing video content
Causing confusion and lack of access to visually impaired users
Preventing users with cognitive disabilities from finding and understanding content
Does Be Accessible perform automated accessibility scans?

Yes. In addition to our manual web accessibility audit process, we will also perform a full site automated accessibility scan using our web accessibility checker, Rocket. While automated testing has its limits, Rocket will perform the tests that can be automated. Defects reported by Rocket are reviewed and incorporated into the final audit report.

To assist our clients with ongoing accessibility checking, Be Accessible will also provide clients with free access to Rocket.
PDF Repair

Great service, fast turnaround. Very easy to work with and responsive to all questions promptly. Would use again!
Montgomery College
Erin Hudgins
Web Accessibility Audit

Great work, solid communication, a fair price, and a comprehensive final report.
Clearance Jobs
Evan Lesser
PDF Remediation

Excellent customer service. Our rep, Lee, was very courteous, responsive, and diligent. Turn around was quick, and there was great communication. We also compared quotes, and their rates were very reasonable.
Equity Stock
Nicole
You're one step closer to ACA compliance.
Fields marked with * are required.