Web Accessibility Standards & Laws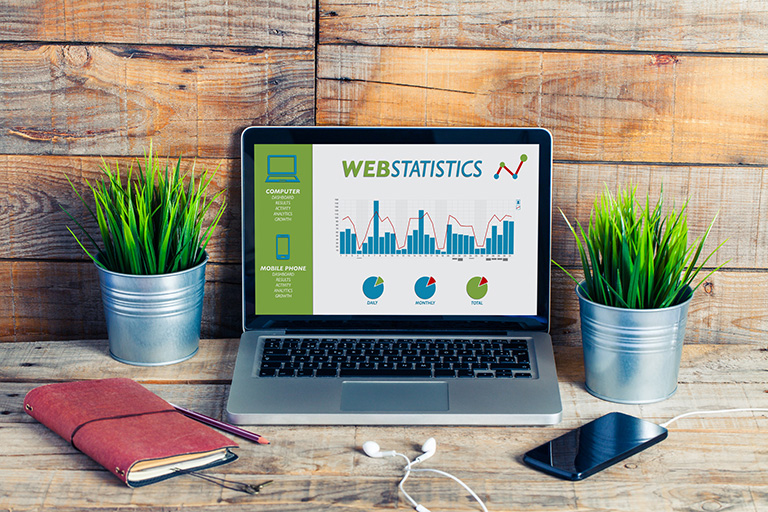 More often than not, a website is the first impression for potential customers. Because of this, it's no surprise that today, according to research performed by IBIS World, web design is a $38.3 billion industry. Between 2014 and 2019, the web design industry has seen an average growth rate of 6.6% per year. Compare this to the 2.1% growth rate seen by the architectural services industry during the same period, and there is little room to doubt where businesses are investing.
According to an annual study performed by the University of California in 2018, Americans' averaged over 22 hours per week online. With technology evolving more and more every day, we can expect this number to be higher in 2019. Business owners know that not having an online presence could be detrimental to the success of their business. These are factors that we expect to contribute to the growing industry.
A website is easily attainable and many businesses can have their new, state-of-the-art website—comparable to a new store-front—up and running in four to six weeks. With all the time and money put into web design, businesses need to be extremely cautious not to overlook the web accessibility laws they are required to comply with. Accessibility standards must be applied in order to provide a website that is equally accessed by everyone. Unfortunately, neglecting these laws happens much too often. Businesses end up facing legal action, and more importantly, they exclude potential customers, reduce SEO, and decrease the overall usability of their websites.
Perhaps ignorance is to blame when it comes to overlooking website accessibility standards. Department heads simply lacking the legal knowledge needed about accessibility laws and standards can and will have a negative impact on revenue. Although Be Accessible is not offering legal advice, we have performed extensive research about accessibility laws and standards and hope we can help you not only avoid an unnecessary accessibility lawsuit but also have a better understanding of accessibility standards as they apply to websites.
If you are already familiar with accessibility laws and just need to know how to apply accessibility standards, skip ahead to How do I comply with website accessibility standards.
What are Accessibility Laws Applicable to Websites?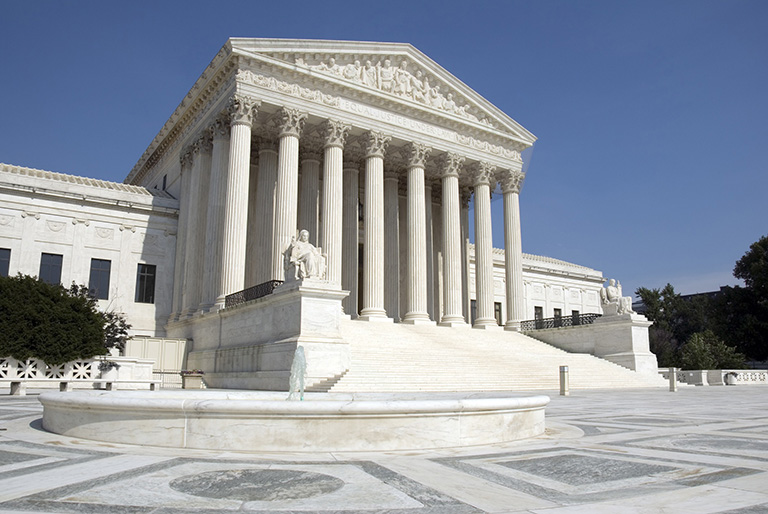 This is the question of the decade. In the United States, there are at least six federal laws that specifically relate to accessibility. Additionally, there are state accessibility laws that require accessibility such as California's Unruh Civil Rights Act. Businesses, attorneys, and web designers are sitting on the edge of their seats waiting to hear the verdict of the next website accessibility lawsuit so they know what to do. We take a different approach. Instead of sitting around waiting, we apply the standards we already know exist. If we can increase market share now, why wait? Let's take a look at three accessibility laws in the United States that we have seen apply to web content.
The Americans with Disabilities Act (ADA)
Signed into law in 1990 and enforced by the Department of Justice, the Americans with Disabilities Act, commonly known as ADA, is a civil rights law with a goal to provide everyone with equal access to the same opportunities. Similar to how the physical structure of a business requires compliance with zoning laws, building codes, and accessibility standards, website structure also requires compliance with standards and laws. Although it may seem that the ADA does not deal directly with website accessibility, litigation consistently shows there are two major sections of the ADA that apply to website accessibility.

Both Title II and Title III of the ADA include the context that affects your website. Your business may be covered by one of these titles.

Title II of the ADA relates to public services and activities.
Title III of the ADA relates to places of public accommodations.

Although, deciding which ADA regulation you're required to follow doesn't really matter. Both titles are part of the same law so when it comes to website accessibility, both titles require applying the same standards.


The Rehabilitation Act of 1973
Signed into law long before the ADA, the Rehabilitation Act of 1973 includes Section 504 and Section 508. Both of these sections can apply to website accessibility. Section 504 applies to agencies that receive federal financial assistance and Section 508 provides guidance on how to apply accessibility standards. In addition to federal agencies being required to comply with this law, businesses must also comply when supplying electronic information and services to the government.

Whether or not you feel you need to comply with the Rehabilitation Act of 1973 or not, the Section 508 standards offer detailed guidance for applying accessible techniques. The standards were refreshed in 2017 to provide clarification and better organization of the content. To help keep up with today's advancements in technology, the new organization focuses on functionality. With this refresh, we see guidelines for what is considered electronic content. This applies to not only public-facing content but all agency official communication including:

An emergency notification;
An initial or final decision adjudicating an administrative claim or proceeding;
An internal or external program or policy announcement;
A notice of benefits, program eligibility, employment opportunity, or personnel action;
A formal acknowledgment of receipt;
A survey questionnaire;
A template or form;
Educational or training materials; or
Intranet content designed as a Web page.

In addition to the standards defined in Section 508, it also requires compliance with the Web Content Accessibility Guidelines (WCAG) 2.0 levels A and AA. Agencies observing Section 508 of the Rehabilitation Act are required to secure products providing the most compliance available. Failure to abide by Section 508, Section 504 or any other section of the Rehabilitation Act will eliminate potential business with any local, state, or federal agency. For many businesses, these types of contracts are their biggest source of revenue and something that should not be overlooked.


Individuals with Disabilities Education Act (IDEA)
The Individuals with Disabilities Education Act, or IDEA, applies to schools and how they enforce accessibility standards. We see technology being used as early as elementary school. When schools provide online content for their students, the content must be accessible to everyone. IDEA and Section 504 are two accessibility laws that schools are required to comply with and should be considered when offering goods and services to anyone in the education sector.

We won't go into detail about these laws in this post; however, a couple more accessibility laws you want to consider as you provide digital content are the Telecommunications Act of 1996 and the 21st Century Communications and Video Accessibility Act of 2010. These two laws are especially crucial if you offer services such as cable programming, broadcast, video, and telephone.
How do I comply with website accessibility standards and laws?
By now, you're probably wondering what you need to do to ensure website compliance with all these accessibility standards and laws so you can provide an inclusive web experience for everyone. In addition to our research with web accessibility laws, we have also spent numerous hours learning, understanding, and applying accessibility standards and will provide an overview of the standards we see required.
Web Content Accessibility Guidelines
Created by the Worldwide Web Consortium's (W3C) Web Accessibility Initiative (WAI), the Web Content Accessibility Guidelines (WCAG) provides extensive guidance on how to develop an accessible website. W3C creates protocols and guidelines for the World Wide Web including standards for things such as HTML and CSS. WAI focuses on using these standards to apply accessibility.
Now that we've given you more acronyms than you hoped for, we'll explain a little more about the actual guidelines. WAI's goal for WCAG is to provide accessibility to everyone regardless of whether or not they have an accessibility issue that would otherwise hinder what they can do. The guidelines generally apply to web pages or web applications including dynamic content multimedia, mobile, etc.
WCAG organizes its success criteria based on four basic principles commonly known as POUR (because we needed another acronym, right?). It requires websites to be
Perceivable: Information and user interface components must be presentable to users in ways they can perceive.
Operable: User interface components and navigation must be operable.
Understandable: Information and the operation of the user interface must be understandable.
Robust: Content must be robust enough that it can be interpreted by a wide variety of user agents, including assistive technologies.
Each of these principles includes success criteria that define conformance levels. The three levels of conformance are Level A, Level AA, and Level AAA, with Level A requiring the least amount of conformance and Level AAA requiring the most. For example, including captions or another alternative to video content is a Level A requirement while providing sign language interpretation is a Level AAA requirement.
W3C provides a quick reference guide that includes level requirements and accessibility techniques we can use to help us design an accessible website. If you have a website or are in the process of developing one, we recommend studying these guidelines so you can accurately apply them. While there are numerous techniques recommended by WCAG, if you have a different technique other than the ones listed and it provides the appropriate accessibility, then you are free to use it. Remember, accessibility is greater than compliance and should be the goal.
Where do I start?
Where you start with creating an accessible website depends on how much you want to handle in-house and how much you want to outsource to an expert. If you decide you know enough to handle remediation and/or accessible development on your own, start by having your department heads study WCAG and consider it to be your website handbook. Once everyone who works on your website has a good understanding of the requirements, begin remediation to apply the needed techniques.
Of course, using an accessibility expert like Be Accessible will offer the most peace of mind (and most likely, cheaper in the long run). We recommend this option especially if you don't already have a good understanding of code. In addition to providing a website audit, we can perform remediation and even develop a new website from scratch. Contact us to discover the best accessibility solution for your business.
Comments are closed.
Contact Us
Please complete all fields.
Recent Posts
How to Create an Implementation Plan for Website Accessibility
A website accessibility plan is a vital part of website accessibility. Businesses, government organizations, educational institutions, medical facilities, non-profit organizations, and other public entities should have a website accessibility plan in place.
Read more

about How to Create an Implementation Plan for Website Accessibility
0 comments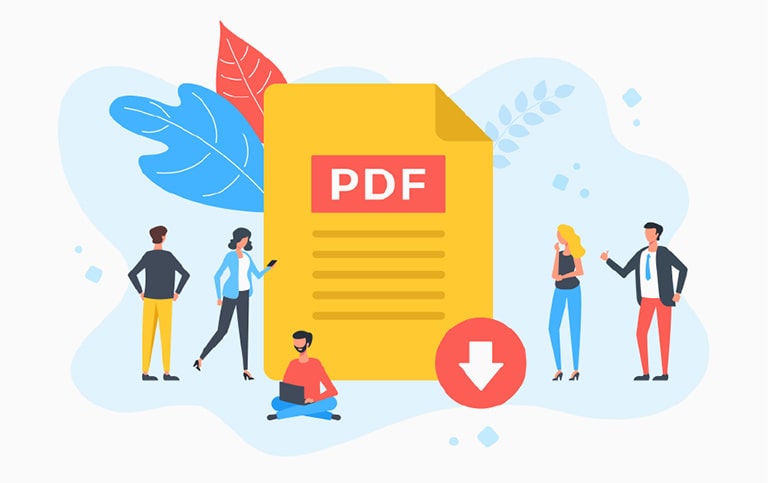 Creating Accessible and Tagged PDF Documents
Accessibility compliance is one of the many reasons that businesses elect to use PDFs to link to a document from their website.
Read more

about Creating Accessible and Tagged PDF Documents
1 comment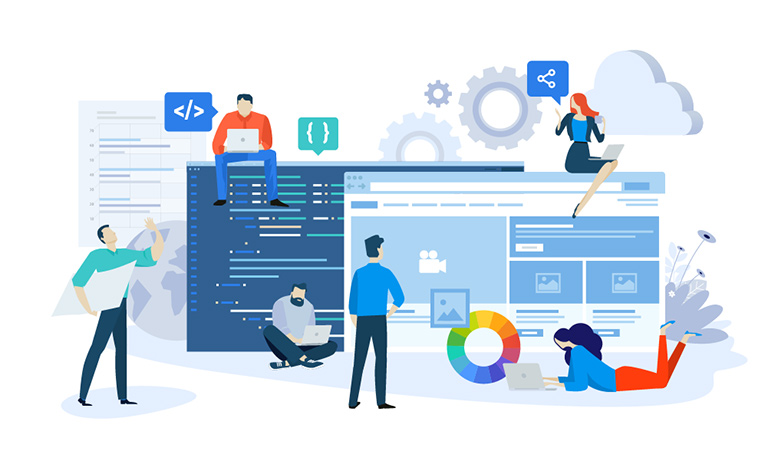 What Web Design Agencies Should Know About Web Accessibility
The best web design agencies know how to create stunning websites that engage all users with intuitive designs. This includes users with disabilities.
Read more

about What Web Design Agencies Should Know About Web Accessibility
0 comments