Free Web Accessibility Resources
At Be Accessible, we know the importance of having an accessible website, and we want you to know this too. We will post free resources here to help you ensure your website is accessible. Do you have a request for a free resource? Let us know, and we will get it added for your right away!
Many business owners and department leads think learning and applying web accessibility is a daunting task. At Be Accessible, we have all of the tools you need to take the guesswork out of the who, what, why, and when of website accessibility. To help you implement accessibility into your workflows, download our free web accessibility resources. Additionally, view our latest blog posts for accessibility tips and updates.

Of course, if you still have questions, we are available and ready to help you with all of your website accessibility needs. Contact us to learn how we can get and keep you accessible today!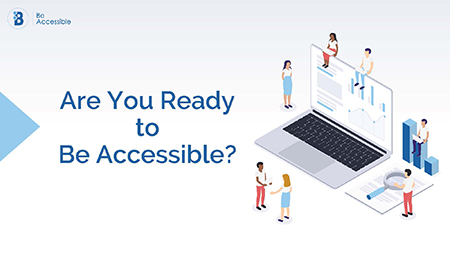 Are you Ready to Be Accessible?
This free web accessibility presentation explains what web accessibility means, why having an accessible website is important, who is required to have an accessible website, and what you can do to get started today to make your website accessible.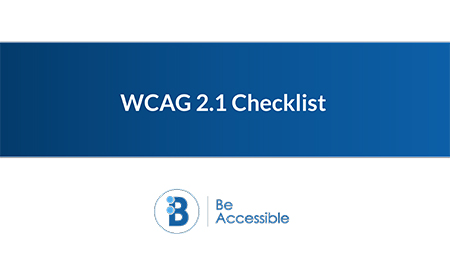 WCAG 2.1 Checklist
Our free WCAG 2.1 checklist provides easy to understand descriptions for each WCAG 2.1 success criteria. Download it now and start making your website accessible today!