About Be Accessible
Accessibility is in reach for any business or website. Our ADA solutions achieve compliance goals and smoothly fit into your business and technology. Hands-on support from people. Not plugins.
Our philosophy is everyone should have a barrier-free experience on the web.

Through websites and social media, businesses can connect with customers in unprecedented ways. We help your organization be accessible.

Most businesses are not tech companies yet web accessibility requires technical expertise. Our team has experts certified in accessibility. We generate insights from testing with real users and design a solution that fits your business. Every website is different. Be Accessible creates a personalized, end-to-end service package to help your business achieve compliance goals.

Our mission is to make accessibility in reach for any type of business. You don't have to be a developer or designer to give your disabled customers full access to your services. We improve your website to a basic level of accessibility and show you how to navigate the modern web.
CEO + Founder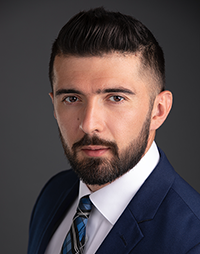 David Gevorkian
David started Be Accessible because of his passion for website development and creating accessible products for businesses. Prior to Be Accessible, he spent much of his career working for financial institutions building websites and mobile applications. He earned his Master's in Business Administration from Salve Regina University in Rhode Island. David is a strong advocate for creating web interfaces and digital products usable by all people across the world. He also enjoys playing music and soccer with friends and family.
What Our Clients Say
Professional & Responsive

David and his team were great to work with. They were very responsive, and patient. Their audit was very detail and they took their time to walk us through the findings and was very quick to retest our site as we pushed updates out.
Linda Lu Chau
Paper Mart
Professional & Responsive

I have worked with the Be Accessible team a handful of times and they are wonderful to work with. They are efficient, timely, and extremely knowledgeable. For your accessibility needs, look no farther than the Be Accessible team!
Chandler Huston
Telescope
Professional
These guys were able to fix our issues which others could not. They have the technical skills needed. Efficient and timely. Thanks!
Kieran O'Leary
Ambiance San Francisco
Accessibility Audit
Very detailed audit of our website. Very responsive, and very experienced UX team.
Glad to have used them! I strongly recommend to others.
Joseph Caravaglia
BioLite
Accessibility Audit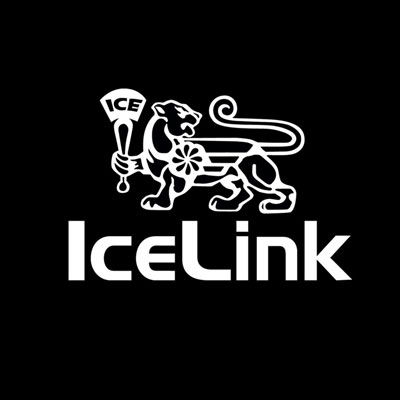 Avoid lawsuits by making sure your website is ADA compliant. Be Accessible was quick, reliable and efficient.
Suzy
IceLink
Accessibility Audit
Very pleased with the quality and comprehensiveness of our audit from Be Accessible. Their recommendations were clear, thorough and easy to share with my team members for implementation.
Highly recommend!
Alesandra Woolley
Sleepopolis
Audit + Repair

Be Accessible helped our company complete a website accessibility audit. They were extremely responsive, very reasonably priced, and completed their work in an efficient yet thorough fashion.
We plan on using them again in the future.
Sam Trakhtenbroit
Real Time Resolutions
Audit on a custom-built site
It was a pleasure to work with the Be Accessible team. They reviewed several HTML website pages for us quickly and provided us with a high quality report that gave us in-depth information and recommendations for updating the website pages. I was impressed with their knowledge and hands-on experience with accessibility guidelines. Be Accessible went above and beyond by providing us with tips and resources to help us with our ongoing accessibility needs. I highly recommend Be Accessible for your accessibility needs.
Tammy Stratton
Colorado Department of Health Care Policy & Financing
Professionalism, Quality, Responsive
I have worked directly with the company on multiple occasions. I have had nothing but good experiences with the Be Accessible team. As a blind individual, it is truly such a wonderful experience to be able to work with people who are fully dedicated to the goal of making web content wholly accessible for disabled individuals. This great company has always made it a priority to provide me with an inclusive environment whenever I faced issues with inaccessible material.
I highly recommend working with Be Accessible. They will ensure that one's website is completely viewable to those who are blind. Any blind user of the Internet would be extremely grateful to any company that chooses to work with Be Accessible. It would demonstrate that steps were taken to make someone like myself feel included and like our need for assistive accommodations really matters to businesses.
Catalina Amezcua
Shopify Audit + Repair

Be Accessible was very straight forward and his service was impeccable. I definitely would use them again. His follow up skill was great and I can't thank enough his team to hit the tight deadline I had. Be Accessible helped me out on ADA accessibility for my E-commerce website.
Justin Kim
The Plug
Audit + Repair on WordPress site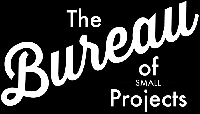 Be Accessible is beyond awesome to work with and really knows their stuff.
My firm works with a lot of industries that need compliance at the highest level and Be Accessible over-delivers.
David Gaz
Bureau of Small Projects
Audit on a custom-built site

I really liked working with Be Accessible.
Their scan was very in depth and they had some great ideas of how to address them.
They also provided some valuable tips for testing in the future.
Thomas Paine
Gold Medal Wine Club
Audit + Repair on WordPress site

We were referred by our website developer for a comprehensive website compliance review.
The team at Be Accessible did a great job listening, identifying our areas of concern, defining the SOW, and executing the completion of the project.
We can now rest assured we meet all state and federal compliance requirements.
Nick J.
Watermark Home Loans
Audit on a custom-built site

The team at Be Accessible provided a great service to our company at a very competitive price. They were thorough in their analysis of our website, and helped provide a practical strategy in accessibility for the future.
I think their organization's flexibility is great for small business clients. Highly recommended.
Barney's Beanery