About Be Accessible
Accessibility in reach for any business or website. Our ADA solutions achieve compliance goals and smoothly fit into your business and technology. Hands-on support from people. Not plugins.
Our philosophy is everyone should have a barrier-free experience on the web.

Through websites and social media, businesses can connect with customers in unprecedented ways. We help your organization be accessible.

Most businesses are not tech companies yet web accessibility requires technical expertise. Our team has experts certified in accessibility. We generate insights from testing with real users and design a solution that fits your business. Every website is different. Be Accessible creates a personalized, end-to-end service package to help your business achieve compliance goals.

Our mission is to make accessibility in reach for any type of business. You don't have to be a developer or designer to give your disabled customers full access to your services. We improve your website to a basic level of accessibility and show you how to navigate the modern web.
CEO + Founder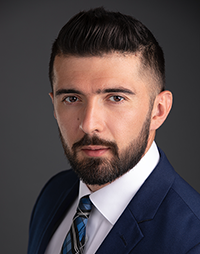 David Gevorkian
David started Be Accessible because of his passion for website development and creating accessible products for businesses. Prior to Be Accessible, he spent much of his career working for financial institutions building websites and mobile applications. He earned his Master's in Business Administration from Salve Regina University in Rhode Island. David is a strong advocate for creating web interfaces and digital products usable by all people across the world. He also enjoys playing music and soccer with friends and family.