Domino's Accessibility and What it Means for Businesses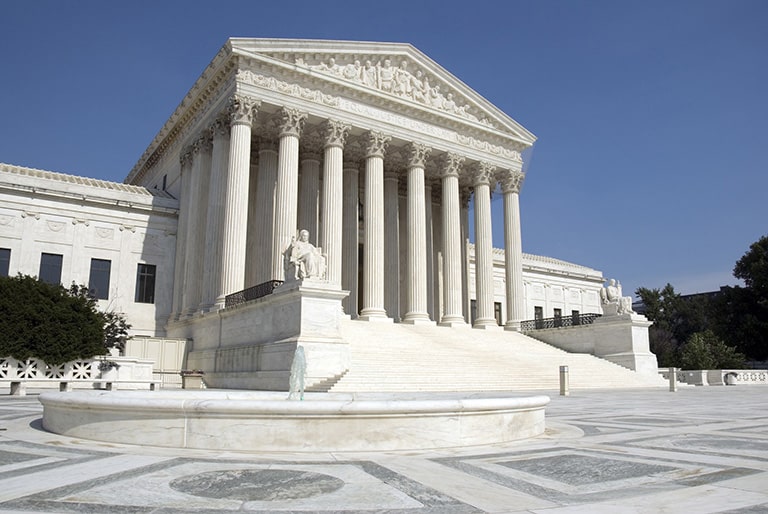 Friday night is pizza night, right? We've worked hard all week, and it's time to take it easy. We simply grab our phones or go online, click a few links and a pizza shows up at our door. Unfortunately, not everyone enjoys this luxury. Everyone doesn't get to experience the same convenience of having a pizza delivered right to their door with just a click of a button.
Since September 2016, Domino's Pizza has been involved in a website accessibility lawsuit with plaintiff Guiellermo Robles. Robles, a blind man, filed the lawsuit after attempting to use Domino's website and mobile app to order pizza. Using his screen reader software, Robles can — or should be able to enjoy the same online benefits as the average sighted user. Sadly, the pizza night he had looked forward to all week only ended with frustration after Domino's website did not allow his screen reader software to access all of the website's information.
If you've never used or watched someone use screen reader software, compare it to the photo below. The experience a blind person faces when attempting to visit an inaccessible website is similar to a person in a wheelchair attempting to access the same building as everyone else only to find it impossible when the building owner failed to provide a wheelchair ramp. Imagine the frustration.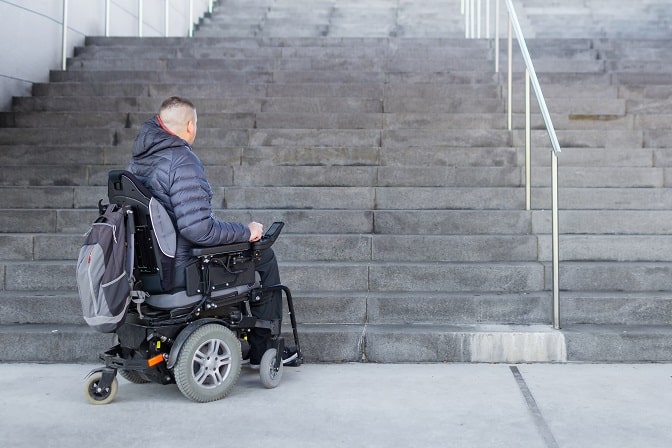 In his complaint, Robles claimed Domino's failed to "design, construct, maintain, and operate its [website and app] to be fully accessible to and independently usable by Mr. Robles and other blind or visually-impaired people." He claims this is a violation of the Americans with Disabilities Act (ADA) and California's Unruh Civil Rights Act (UCRA). After being dismissed by the district court, an appeal was filed and the Ninth Circuit Court of Appeals overturned the ruling and said the case was to move forward.
As a result, Domino's petitioned the U.S. Supreme Court to review the Ninth Circuit's decision. This left everyone on the edge of the staircase. Would Robles need to have someone carry him up the stairs or would Domino's finally be required to make their website accessible?
At this point, we are wondering why Domino's hasn't just hired us to complete the task. After three years of litigation, we can only imagine the legal fees they have incurred. From a financial perspective, remediation is obviously the better option. Maybe they are benefiting from the publicity? Is it enough publicity that they choose to eliminate potential customers by excluding disabled users? We would argue that it's not. Not only does web accessibility provide inclusion for everyone, it also brings SEO benefits and offers a more positive user experience for everyone. It's a win-win in every scenario.
U.S. Supreme Court refuses to review Ninth Circuit decision
Fortunately, for Robles and blind people across the U.S., the Supreme Court refused to review the Ninth Circuit's decision, and it's back to the district court for litigation. Will Robles be able to order Domino's pizza as conveniently as everyone else? The answer to this is pending the court's final decision.
Although the Department of Justice has not issued nor do they have plans to issue regulations on website accessibility, this does not exempt Domino's or anyone else from the requirement of providing accessible websites. History shows that litigation brings regulation. Sadly, it's the process we have to repeat in order to obtain forced guidelines.
Keeping in mind that since 1990, the ADA has clearly stated that entities must "ensure that no individual with a disability is excluded, denied services, segregated or otherwise treated differently than other individuals because of the absence of auxiliary aids and services," Domino's can't argue they didn't know or didn't have time. They have now had an additional three years to remediate their website and mobile app to make it accessible to everyone. Obviously, they have had sufficient notice to accomplish accessibility.
We've posted free resources to help you learn and apply web accessibility into your workflow.
How web accessibility benefits business owners
If you are a business owner, you may be familiar with the term bounce rate. The bounce rate of a website is the rate of how long users stay on a website. Unlike conversion rates that we want to be high, our goal is to have a lower bounce rate. The lower the bounce rate, the longer people are staying on the website.
On the contrary, a higher bounce rate indicates a poorly constructed site. A website that lacks accessibility would be considered a poorly constructed site. A poorly constructed website includes things like non-responsive design, lack of color contrast, and missing form labels.
Our goal is to keep people on our website longer so that they discover more reasons why they should choose us over our competitors. A study found that 71% of disabled web users will leave a website when it is not accessible. This is a large enough percentage to have a significant impact against the overall bounce rate. Business owners must prioritize web accessibility to avoid potential loss of customers.
How web accessibility benefits developers and Google
If your web developer argues that web accessibility does not benefit them, then it may be time to find a new developer as it is just undeniable how vital web accessibility for developers is, especially nowadays. Developers aim to create high quality websites and know that the cleaner the code is, the faster their websites will run. If a website's load time is slow or a website fails to rank high in search results, the development team is responsible. Cleaner code means faster, high quality code. Semantically correct code is cleaner code. Accessible code is semantically correct. This means that code is written according to specifications. HTML elements (code) have semantic meaning. Developers optimize a website's accessibility and performance by using code as it is intended.
Aside from having fewer bugs and making a website load faster, semantic code also helps search engines such as Google and Bing to index the content and achieve higher search rankings. For example, let's say that a web page is about comparing web development platforms such as WordPress and Shopify. The page visually uses headings to organize its content. The code of the page uses paragraph tags with classes (used for targeting styles) to create the visual appearance of headings like this:
Don't wait for the Domino's verdict to get your business website accessible
If you're sitting back waiting for the end result and hoping for relief from your business having to remediate your website, we encourage you to think again. Just as you are sure not to deny access to your building by leaving out a wheelchair ramp, you'll want to be sure you don't leave out accessibility accommodations for your web and mobile applications. Otherwise, your business may be the next web accessibility lawsuit to add to the thousands currently being filed in courts each year.
There are standards to apply and techniques to use that will give you the web accessibility you need. If you're not sure where to start, check out our recent article, Is Your Lack of Website Accessibility Causing the Perfect Storm? We explain a few easy checks to help you evaluate your website's accessibility. Checking these few things will give you an idea of who you may be leaving out.
The most important thing you can do today is to do something. If you're missing alternative text on your images, start adding them now. If your colors don't pass contrast requirements, ask your designer to recommend colors that do. While you're performing remediation, inform your website visitors of your progress towards inclusion. Add a notice to your website that you are in the process of ensuring your content is accessible to everyone. If possible, let them know when you expect remediation to be complete. Additionally, include a feedback form, and be sure to reply right away if someone notifies you of accessibility barriers they experienced.
Don't be overwhelmed with web accessibility
If this all seems overwhelming and sounds like gibberish, we can help! We apply Section 508 standards, Web Content Accessibility Guidelines (WCAG), and perform real user testing to ensure web accessibility on everything we develop. Our accessibility audits will help you evaluate accessibility. And while you're evaluating your needs, feel free to let Domino's know we can help them too for a fraction of their attorney's fees.
Regardless of whether you, someone else, or Be Accessible completed your audit, we can help you complete remediation and remove all the accessibility barriers discovered. We'll work with you to offer and apply solutions that best fit your needs.
We take pride in providing accessibility and you can too! Regardless of your business offers pizza delivery, consulting, or sells a unique product, we can lead you to web accessibility. Contact us today to learn more about our services, and let us get you compliant today!
Contact Us
Please complete all fields.
Recent Posts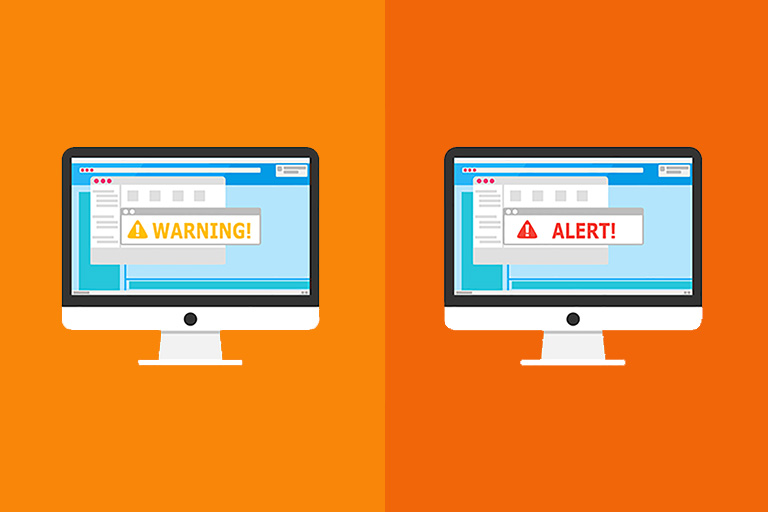 Web Accessibility & WCAG Compliance Checks
There are some simple checks and fixes that you can do now to increase your website's accessibility.
Read more

about Web Accessibility & WCAG Compliance Checks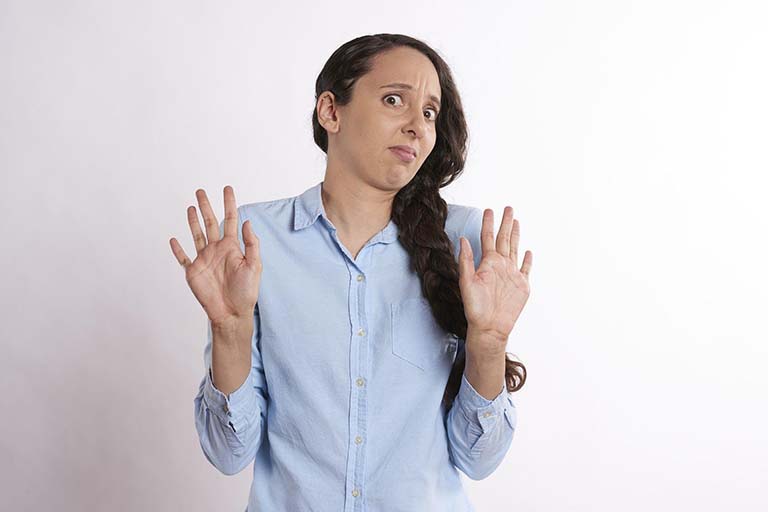 Accessibility Overlays are Not a Web Accessibility Solution
Accessibility overlay companies continue to lie about the ability of their products to provide web accessibility and protect your business against legal complaints. 
Read more

about Accessibility Overlays are Not a Web Accessibility Solution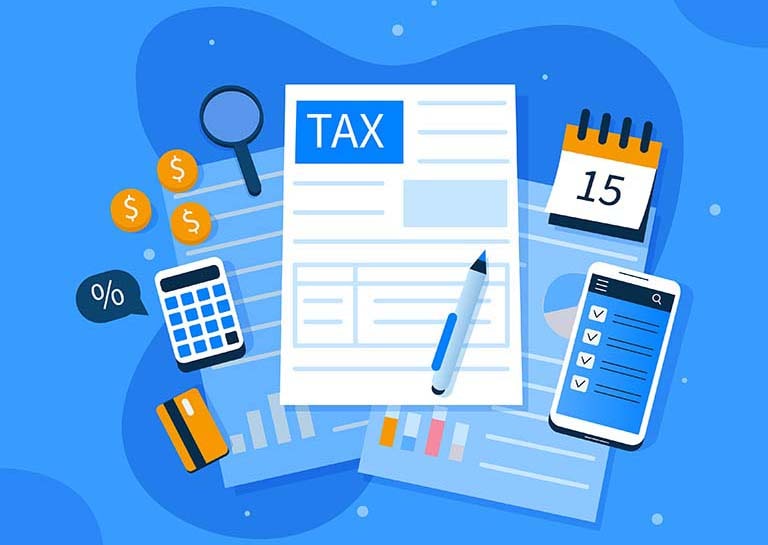 IRS Tax Credit to Write Off Web Accessibility Expenses
In an effort to encourage compliance with the Americans with Disabilities Act (ADA) and help provide relief to businesses who encounter web accessibility expenses, the Disabled Access Credit provides up to a $5000 tax credit for expenses related to web accessibility. 
Read more

about IRS Tax Credit to Write Off Web Accessibility Expenses