Why Using Automated Tools for Testing Web Accessibility Is Not Enough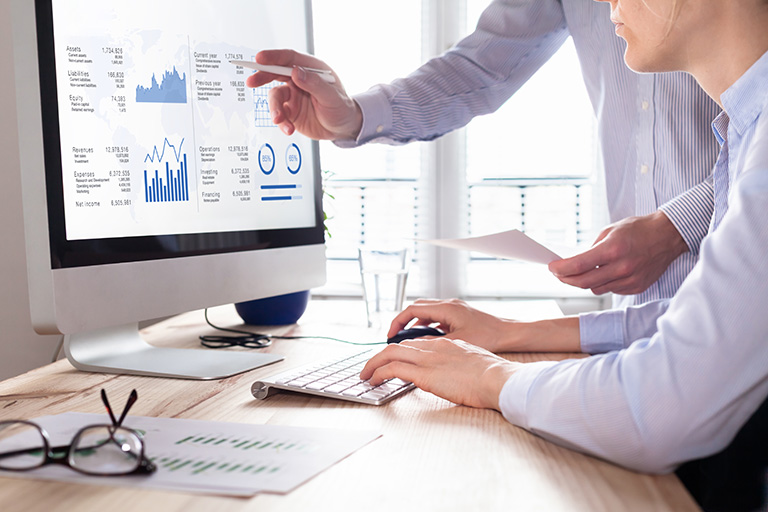 When it comes to web accessibility, businesses want to know what's wrong with their website and what they need to do to fix it. Fortunately, there are plenty of great accessibility tools available. In fact, the World Wide Web Consortium (W3C) provides an extensive list of tools you can use to help evaluate the accessibility of your website. We find many of these web accessibility tools beneficial and use some of them daily to assist with web accessibility audits. A few tools we consider among the best web accessibility testing tools are WebAIM's color contrast checker for testing color contrast ratios, SortSite by PowerMapper for full website scans, and Adobe Acrobat DC for testing PDF accessibility.
The most important thing to know about automated tools is that they are not a quick fix. They cannot test for every accessibility barrier. To help explain why automated testing tools are not enough, let's consider some of the things that require accessibility testing and why testing always requires additional manual evaluation. We'll list a few elements that require correct implementation in order to provide an accessible experience for everyone. For each element, we'll explain what an automated testing tool can and cannot do.
Alternative (alt) text (used to describe an image)
Can: Detect presence of alt text
Cannot: Assess the accuracy of alt text
Cannot: See background images to know if alt text is present and accurate
Logical reading order
Can: Determine content is present
Cannot: Determine if the structure of the content is presented in a meaningful way
Keyboard accessibility
Can: Determine the presence of keyboard focus (with exceptions)
Cannot: Determine sufficiency of visual focus
Color Contrast
Can: Calculate color contrast ratios for most colors declared in code
Cannot: Calculate color contrast ratios in images (including background images), for elements using techniques such as text-shadow to achieve sufficient contrast and contrast of keyboard focus indicators
Although these are just a couple of elements that will always require manual testing, we find most automated testing tools will only account for about 40% of errors. Within that 40%, there may still be false positives and false negatives. With an error margin like this, you can see why manual testing is always required in order to ensure an accessible website and compliance with federal and state accessibility laws.
Automated website accessibility tools are still a good investment—mostly
If you are beginning to worry because you just spent thousands of dollars on automated testing software or signed up for a monthly subscription that you now have to include in your overhead, don't panic just yet. Using automated accessibility testing is still a good thing, especially for a large website. As we said before, we do find them highly beneficial and use them regularly.
Consider the gas gauge in your car. You know you need to add gas to your car to make it go. You probably even know how many miles you can travel on one tank of gas so without the handy gauge in your dashboard and light to tell you when you are low, it's possible you may never run out of gas. Since you can manually calculate your gas needs, are you going to disable the gauge? Not including automated accessibility testing in your process would be like disabling your gas gauge. Maybe this would be beneficial to keep your teenager for putting too many miles on your car, but would anyone really do this? We'll assume no. Just like your gas gauge is a very important tool you would be willing to pay a little extra for, paying for accessibility testing tools can be a great investment.
Why do we say mostly? We're glad you asked! Other than considering all the things a tool can test for you, here are five questions to ask when selecting on an automated website accessibility testing tool:
Are the results presented in an organized way?
Do you know what the results mean?
Do you know how to confirm the results are accurate?
When your test lists an error, do you know how to fix it?
Can you run scans as often as you need to?
If you have already selected an accessibility tool and can answer yes to all of these questions, then your tool is likely the right choice for what you need. If you answer no to any of the above questions, spending money on accessibility tools might be a waste of resources. Not to mention, if your website only consists of a couple of pages, a free browser extension could be all you need.
Only use accessibility trained developers
We'll further discuss the importance of trained developers in another article, but we didn't want to leave out this integral part of providing accessibility. Accessibility is best applied during initial development. If you are in the process of developing a new website, be sure your developer is fully trained in accessibility, including WCAG and Section 508 standards. This is your best option to avoid additional costs of training, remediation, and legal fees.
If you are not looking to redesign your website but you know it has accessibility barriers and is in the remediation process, chances are, your developer was not properly trained in accessibility, so don't make the same mistake again. Either demand proficient accessibility training or hire a new developer who already understands how to apply accessibility to your digital content. Of course, this is where we can help. As accessible developers, we will give you a website that adheres to federal and state accessibility standards. If needed, we will also provide an accessibility audit so you are confident that you are giving everyone access to everything.
Accessibility's ultimate goal is about real people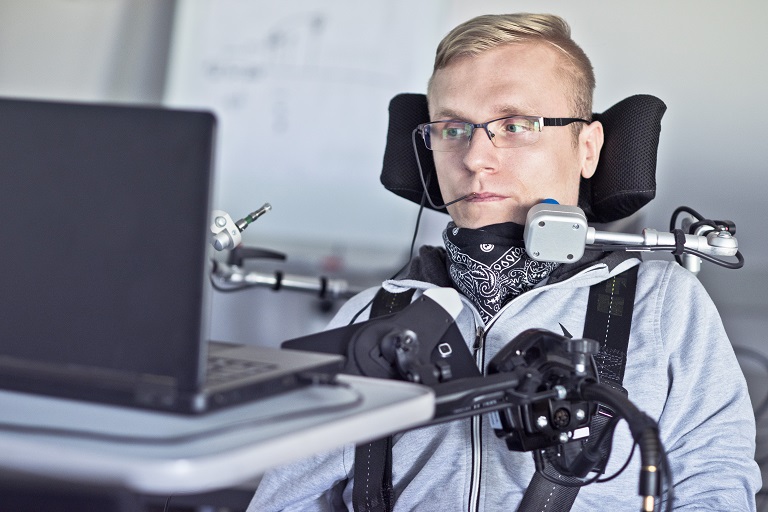 With all this talk about testing tools, remember to include individuals with disabilities in your testing. After all, the goal of the American with Disabilities Act is not to provide business for accessibility attorneys but to provide equal access to all people all the time. You can follow WCAG and Section 508 standards perfectly and still not have an accessible website. Crazy, right? Of course, we can help you with this too. (Did we mention we can help you with ALL your website accessibility needs?)
Our Q&A with Visually Impaired Nancy Urquilla article will help you gain a little perspective on how accessibility affects a real person. Nancy is a blind individual who helps us test web accessibility. We find that real user feedback provides the best information needed to accurately assess accessibility.
Can Be Accessible solve all my website accessibility concerns?
Yes! Check out our Services page to learn how we provide
accessibility audits
website remediation
accessible web development
website accessibility training
If you don't see what you're looking for, chances are, it's included within one of the services listed above. Contact us now to find out how we can reduce your stress while saving you time and money by providing the website accessibility you're looking for.
Contact Us
Please complete all fields.
Recent Posts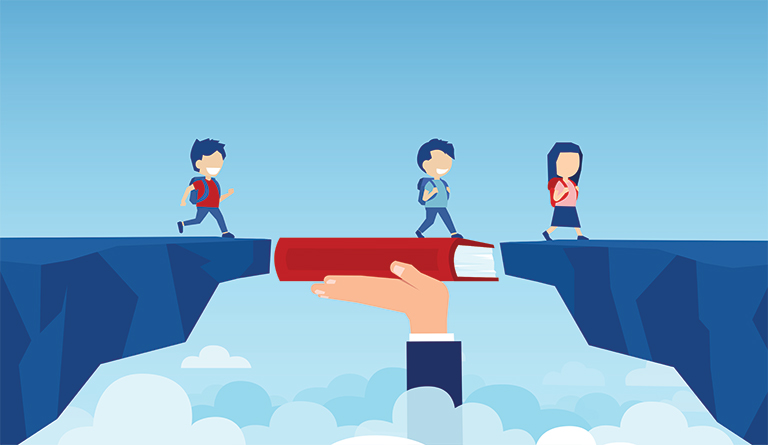 ADA Compliance for School Websites
Schools must understand web accessibility requirements, remove accessibility barriers, and prevent legal action due to poor website accessibility.
Read more

Read more about ADA Compliance for School Websites
Proposed Online Accessibility Act
Is the Online Accessibility Act the solution to clearly defined web accessibility standards and fewer web accessibility complaints?
Read more

Read more about Proposed Online Accessibility Act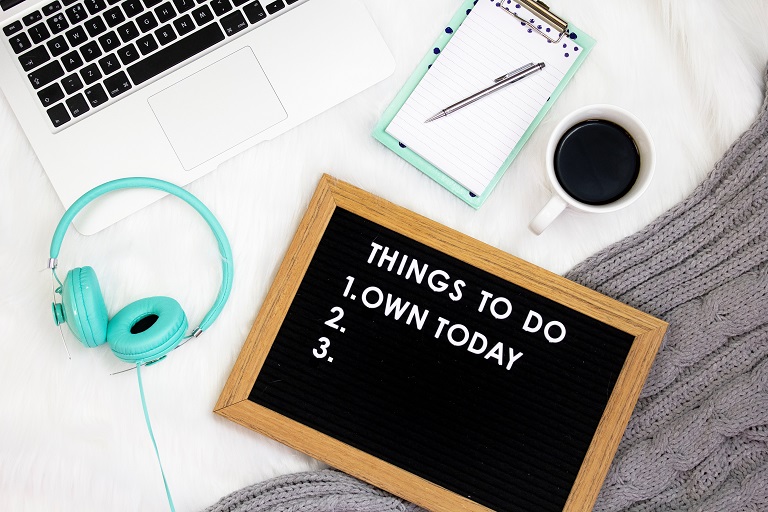 Accessible Semantic Structure: Lists
Using accurate semantics in our lists will strengthen our accessibility foundation as well as increase the readability, understanding and retention of our audience.
Read more

Read more about Accessible Semantic Structure: Lists