ADA Compliance for School Websites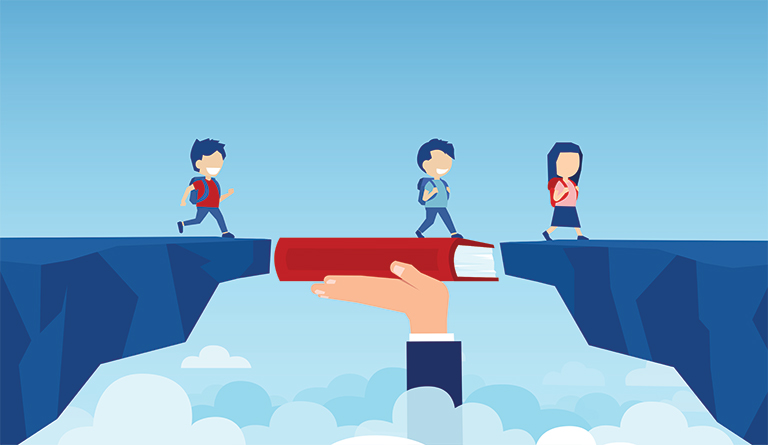 As of October 30, 2020, at least 25% of the pending cases currently under investigation by the U.S. Department of Education's (ED) Office of Civil Rights (OCR) is related to web accessibility. The overall number of web accessibility complaints received by the OCR this year is most likely lower than previous years due to the COVID-19 pandemic. However, since COVID-19 has also forced students to utilize online learning platforms, we expect to see this number rise tremendously.
Online learning is only convenient if students can access the content without assistance. With the shift to online learning during 2020, many parents without disabled children experienced a vast amount of frustration as they attempted to help their younger students navigate online learning platforms and updates on their school's website. Perhaps they gained a little perspective of what a disabled child and parent would experience when attempting to access inaccessible digital content.
For disabled students, the lack of access and need for assistance does not end with primary school. Many colleges and universities are also failing at website accessibility. We see this by the numerous colleges and universities currently pending OCR investigation such as Stanford University, University of Alabama, and Florida State University. We encourage schools to prioritize web accessibility training for their web development teams.
How to find web accessibility barriers on school websites?
One of the first steps to having an accessible school website is to perform website accessibility testing. Testing should include both manual and automated web accessibility audits as well as accessibility testing by disabled users. As you begin testing, consider some of the most common reasons that students, parents, teachers, and others visit your school's website including:
Class registration
Tuition payments
Administrative and/or teacher contact information
Course catalog, syllabi, and school handbook viewing
Transcript requests
Locate and prioritize these elements and any others you feel are most often accessed by your website visitors as you evaluate your school's web accessibility. If you provide these or any other content in document format such as PDF, you will want to ensure they are accessible also.
Self Audits
If your school's web development team is proactive and ready to address your school website's accessibility, they can perform a few easy checks themselves. We recommend starting with these three quick web accessibility checks:
Keyboard navigation
Testing keyboard navigation will often expose many accessibility barriers. Each active element on a web page (i.e., links, buttons, interactive videos, etc.) must receive keyboard focus. This allows keyboard only users to know where their focus is as they interact with the web page.
Color contrast
All content (i.e., text, images of text, buttons, etc.) must have a minimum ratio of 4.5:1 for normal text and 3:1 for large text when measured against their backgrounds. Pro tip: remember to test color in all states (hover, focus, active, visited).
Alternative text
In order for assistive technology such as a screen reader to present non-text content such as images, an alternative method such as alternative (alt) text must be present.
For detailed instructions on completing these simple accessibility checks, view our previous blog article where we discussed getting business websites ready for remote work. You can also download our free Web Content Accessibility Guidelines (WCAG) checklist to help track progress.
If possible, we recommend fixing simple web accessibility barriers such as those listed above prior to contacting a professional web accessibility auditor (Be Accessible). Of course, we only recommend making repairs without expert assistance if you or your team confidently understand the requirements. Otherwise, it's possible to do more harm than good resulting in less accessibility.
Professional Audit
If your school does not have a dedicated web development team, or your IT department is already overwhelmed with the amount of work created with the increased focus on digital content, we recommend going straight to a professional auditor. With their expert web accessibility knowledge, a professional auditor such as Be Accessible will perform a comprehensive website audit.
The audit you receive includes:
Summary of major findings
Detailed list of accessibility barriers
Instructions on how to locate the accessibility barriers reported
Guidance on how to repair each accessibility barrier
Options to confirm accuracy of repairs
A follow-up meeting to review findings and answer questions
After the audit
Once your audit is complete, repairs should begin immediately. Decision makers should be readily available to approve edits. Moving forward, anyone working on your school's website should be trained in web accessibility to ensure that all of your team's hard work remains intact.
If your school utilizes a third-party vendor to manage your website content, their developers may need to make updates to the website platform. We find most vendors are willing to accept guidance and make updates to prevent losing clients. However, if your website platform developers are not willing or able to perform necessary code edits, we recommend quickly finding someone who will.
What laws apply to school website accessibility?
We saved the legal discussion pertaining to web accessibility for the end as we feel the focus of an inclusive website should be on the individuals who benefit from it rather than simply trying to comply with a law.
The numerous lawsuits and OCR investigations on school websites show that many schools await clearer legislation stating web accessibility requirements. However, schools should consider the OCR's statement from 2010 pertaining to technology:
As seen here, web accessibility is not new requirement to educational institutions. The following laws apply to school website accessibility:
Section 508 of the Rehabilitation Act of 1973
Although not listed in the statement above by the OCR, Section 508 requires agencies who receive federal funding to provide accessible websites. In addition to receiving funds from ED, elementary and secondary educational institutions receive funding from other federal agencies such as the Department of Health and Human Services' Head Start Program and the Department of Agriculture's National School Lunch Program.
Individuals with Disabilities Education Act (IDEA)
IDEA governs how accessibility is provided and was signed into law in 1945.
The ADA and the Rehabilitation Act of 1973 are very similar in that for both laws, a complaint may be filed with the U.S. Department of Justice (DOJ). However, a complaint filed for an ADA violation may also be filed through a private lawsuit in federal court.
As schools continuously improve their focus on student achievement, digital accessibility is vital to ensure inclusion for all students. Schools must understand web accessibility requirements, remove accessibility barriers, and prevent legal action due to poor website accessibility.
If your school already has a web accessibility complaint, or If you have specific questions about accessibility laws, we encourage you to contact your school's attorney for legal advice.
Be Accessible will help your school's website accessibility
At Be Accessible, our goal is to ensure your school's website provides an inclusive experience to everyone. We personalize our services to meet your school's accessibility needs regardless of where you are in the accessibility process. Our accessibility experts provide services such as web accessibility audits, web accessibility consulting, and various web accessibility training options. Visit our Contact Us page or use the form below to learn more about our accessibility services.
Comments are closed.
Contact Us
Please complete all fields.
Recent Posts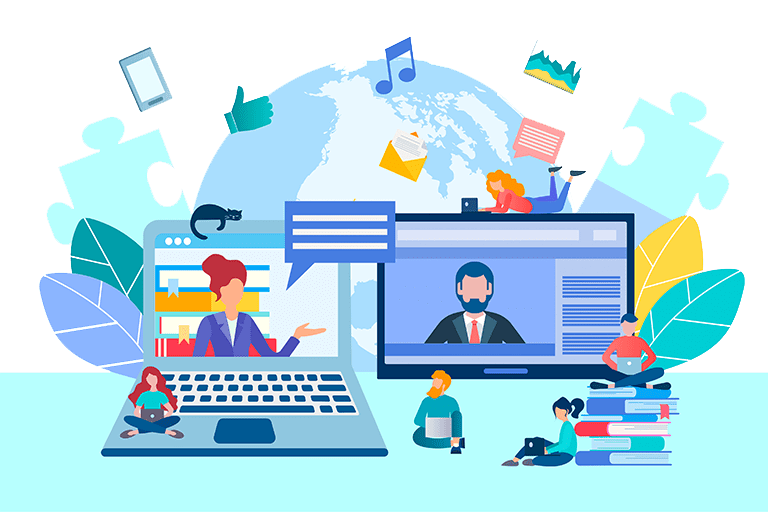 Virtual Learning in Schools Requires Web Accessibility
Achieving full website accessibility requires a conscious effort from decision makers, designers, developers, and content creators. For schools, this includes teachers and staff who regularly update information.
Read more

about Virtual Learning in Schools Requires Web Accessibility
0 comments
How to Create an Implementation Plan for Website Accessibility
A website accessibility plan is a vital part of website accessibility. Businesses, government organizations, educational institutions, medical facilities, non-profit organizations, and other public entities should have a website accessibility plan in place.
Read more

about How to Create an Implementation Plan for Website Accessibility
1 comment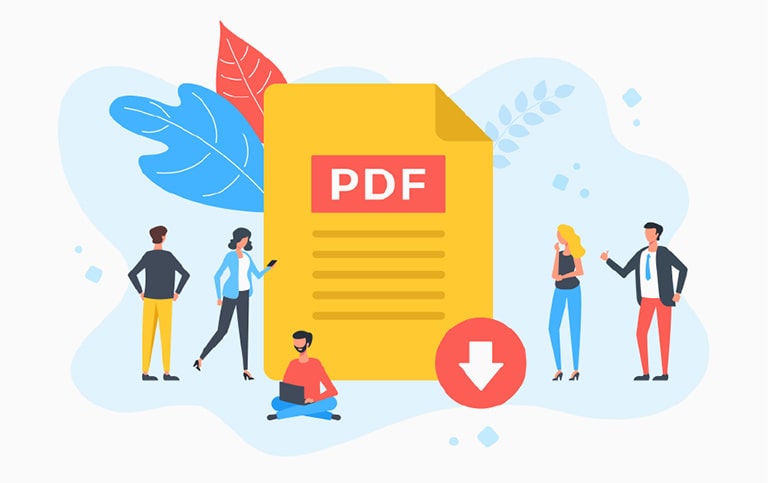 Creating Accessible and Tagged PDF Documents
Accessibility compliance is one of the many reasons that businesses elect to use PDFs to link to a document from their website.
Read more

about Creating Accessible and Tagged PDF Documents
1 comment